Haven't you heard of hackathons? The word is a combination of 'hacking' and 'marathon'. However, it's not about hacking data – it's an event that classically runs for 48 hours. Software developers from various disciplines, as well as graphic designers, project managers and other technology experts, come together to solve a specific problem. The goal is to create a "running" software or hardware at the end of the event in which everyone involved was able to give their input.
Who would profit from a hackathon?
Schools
As a school you can actively address the topic of digitalization and integrate students into the ideation process or even assign them responsibility. Students may actually come to an initial decision here regarding their future career aspirations. It is important to adjust the scope and technical depth and to note that it might "only" be ideation processes with the support of design thinking, for example. This does not have to be a weekend project, but can also be offered in the form of a project group and held throughout the school year or during summer break as a purely optional event in a camp with an extended social program.
Universities & Colleges
Students get insights into the reality of work, practical experience, they can show skills under supervision and prove them to potential future employers. Universities and colleges that combine practice with theory create added value; as part of their elective courses, this can enhance the curriculum and introduce students to best practice combined with hands-on experience in projects for relevant key technologies. This is also possible as a weekend event or as an optional summer school offer for 1-2 weeks during the semester break.
Companies & Organizations
Issues are dealt with in an innovative way with a target orientation and concrete results. The idea here is that companies formulate relevant challenges, including the company-specific technical framework, and put them out to bid for a hackathon. This can be done purely in-house to encourage employees to actively help shape the future and change the organization, to deal with new technologies and thus see whether this could be a topic for professional development (internal job market).
However, it also makes sense to issue an external tender to universities, chambers of industry and commerce, or to the public at large, in order to gather ideas for issues and even for recruiting. Especially within a dual education this opens the possibility to extend it by a hackathon as a company-specific practical part to positively influence and incentivize motivation and knowledge building. Who knows – you might find a team or StartUp that fits the company, from which a kind of dynamic innovation hub can emerge.
6 advantages of hackathons
Dedicated approach to a challenging problem → no distractions caused by daily business routine
Experts from a wide variety of backgrounds work together → everyone knows exactly what is being worked on, no delay in communication channels
Cooperation of employees who otherwise do not cooperate much → strengthening of the team spirit
Understanding of the necessary roles in a team to develop a product and/or solution → better comprehension of the big picture
Employees come into contact with previously unknown topics → broadening of personal knowledge
Cooperation with e.g. universities can be used for recruiting and screening → early engagement of potential future job candidates
What is the relation between S2BConnected and hackathons?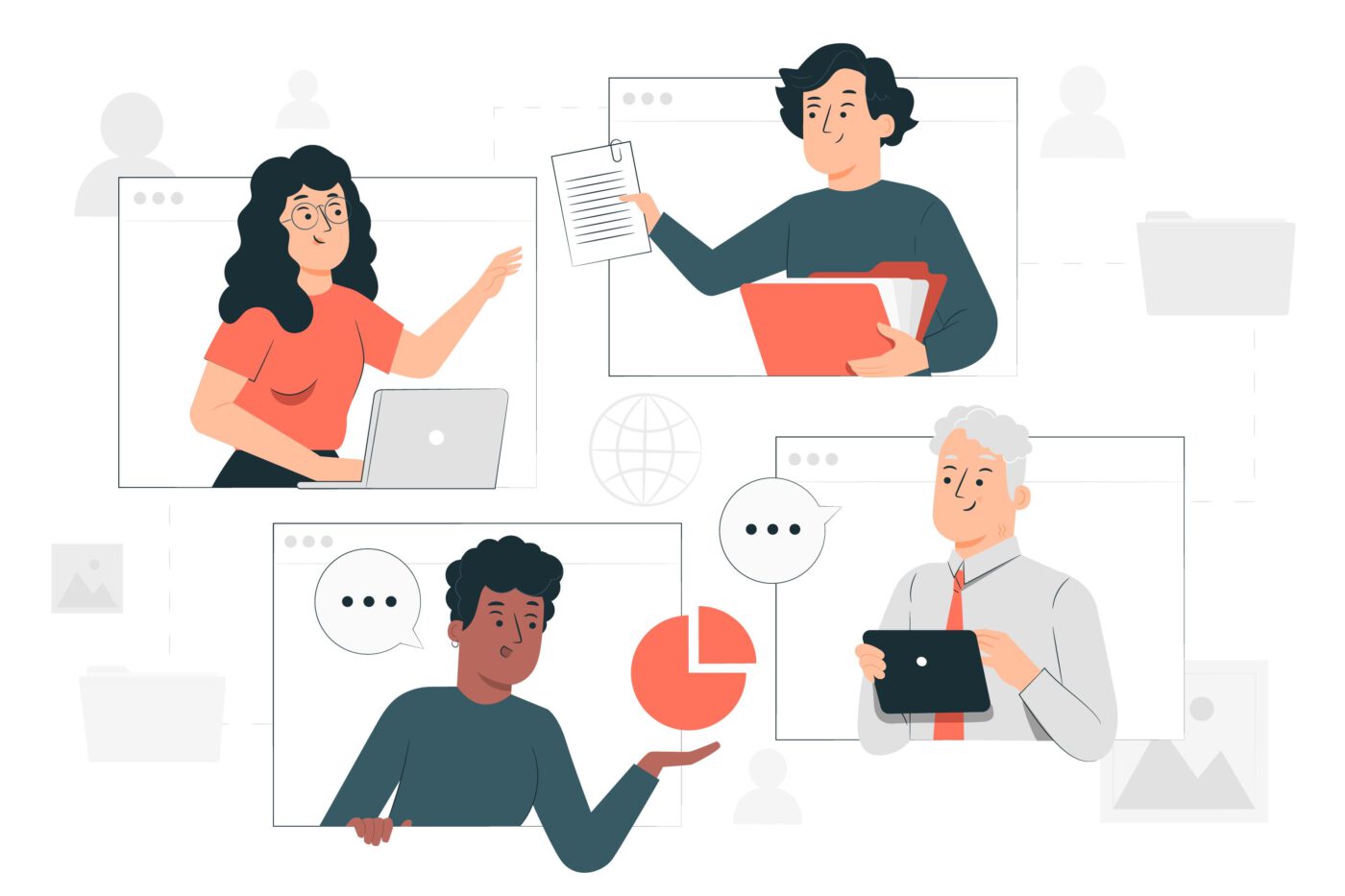 Hackathons are absolutely in line with our 'Connected' motto: we help you network for innovative solution finding. Because as we can see, all parties involved in the hackathon benefit from this event. For the planning and organization, however, you need some knowledge about the processes of such an endeavor.
In addition, it is advantageous to have good contacts to a wide variety of experts in order to be as diversified and specialized as possible. Through many years of practice in the software industry, we are able to build these networks and put them at the service of your progress.
© stories / Freepik
What is the procedure for a hackathon?
Pre- and post-event work must be done: among other things, the definition of the scope, the offer and the adaptation of the technological platform in advance as well as the post-event evaluation, the implementation of special trainings and the communication for the respective channels. We will be happy to assist you in this process. When it comes down to the nitty-gritty, the general process is as follows:
Holding a hackathon
Define & communicate agenda
Assign roles: keynote speaker, mentor and jury members
Various agenda items:

Instructions
Bootcamp
Gathering in plenum
Motivation of the teams
Evaliation of the team efforts
Matching of a solution proposal
Communication to sponsors, customers and teams

Recognize achievements, celebrate and general exchange, networking
Now, let's say…
… you have a need to make your supply chains more transparent and traceable and are considering blockchain technology to do so. It is now worthwhile to hold a hackathon about this. We can initiate this for you, for example in cooperation with our partner MorpheusLabs Pte. There will then be something for everyone: those who don't already have the skills can participate in workshops, there can be competitions in teams on specific use cases. This is how the ideation process starts and things get moving to create a first Minimum Viable Product (MVP).
Getting curious? Feel free to contact us for a non-committal consultation. We look forward to being innovative with you.