S2BC:academy provides training for goal-oriented IT specialists
This is a unique educational project developed by Jana Bulkin. She shares her best hands-on experience during these workshops, seminars and hackathons on different topics of digitalization. She also provides individual training for teams and decision makers.
All training programs are based on modern practices, validated by real cases from global markets.
No Results Found
The page you requested could not be found. Try refining your search, or use the navigation above to locate the post.
The source of know-how for your professional career development
S2BC:academy is a service of S2Bconnected – IT training provider in Europe, focused on helping businesses stay up-to-date with the latest technology trends. Our courses cover a wide range of topics such as Robotic Process Automation (RPA), Blockchain, Digital Economy and Technology, Agile Project Management, Digital Transformation, IoT, and Leadership Development.
Through our courses, employees can gain knowledge about RPA development and configuration; understand how blockchain can benefit their business; stay abreast of the latest trends and technologies in the digital economy; and learn about Agile project management methodologies, enabling businesses to deliver high quality products with greater efficiency.
With S2BC:academy's top-grade IT training services, businesses can remain competitive and future-proof their operations in today's rapidly changing digital world.
Support your employees
Dedicated training programs for teams, mid-level and senior executives who wish to optimize their skill-sets with the help of corporate learning, technology and digital engineering.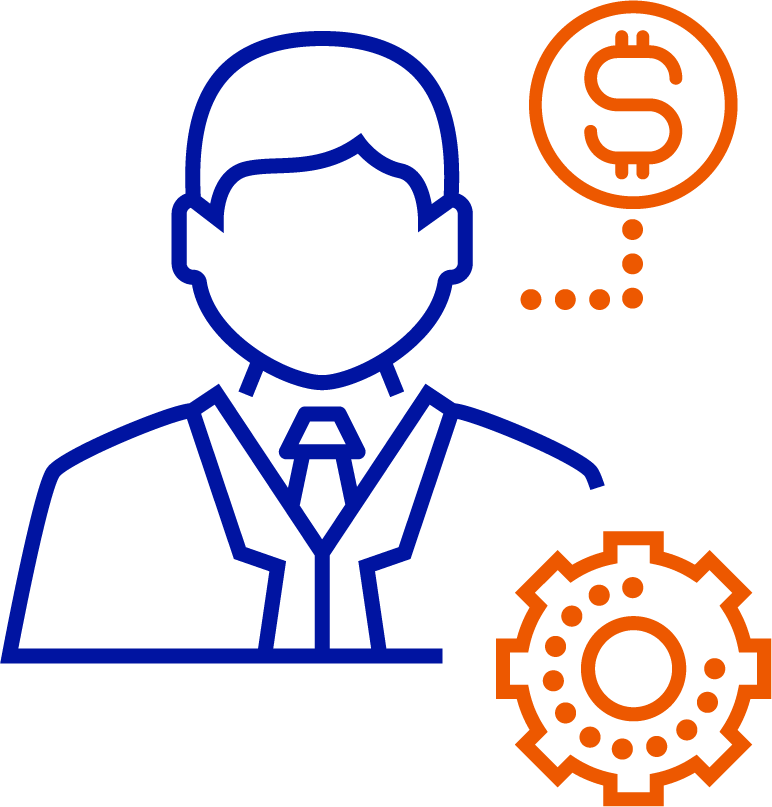 Advance your career in IT
Advanced training program for experienced IT professionals who want to boost their careers, increase their income, and master new tools.
Discover a new IT specialty
Basic courses, seminars and workshops for students, young professionals and professionals who seek to explore and learn about the field of Business Process Automation.
These key aspects have a high demand
Every person has the potential to achieve big goals. S2BC:academy's educational project will help you find your path within the IT industry and realize your professional aspirations – just the way you want it.
The portfolio includes not only the know-how of digitalization technologies, but also an insight into processes and methods necessary for professional product analysis and the development of company-specific strategies.
The motivation is to prepare professionals and organizations to holistically consider not only the technology itself, but all sub-aspects of the transformation process.
Idividual trainings with hands-on tasks:
Robotic Process Automation (RPA)
Blockchain (Best Practice)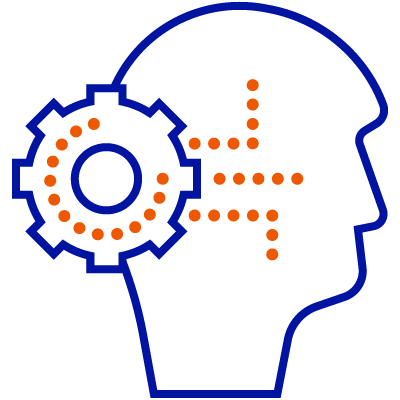 Workshops:
Approach concepts: Agile Management, Software Development, Operational Models (e.g. DevOps)
Methods (e.g. Design Thinking)
Technologies: Open API, SOA, BPM, RPA, Blockchain, IoT etc.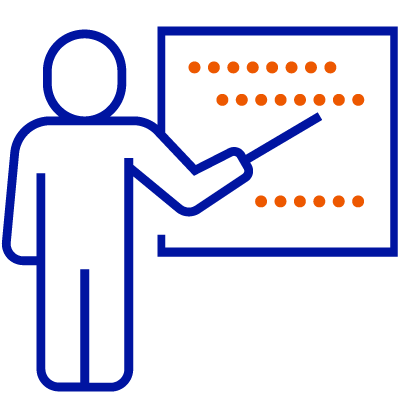 Seminars (in the university environment also):
Robotic Process Automation (RPA)
Blockchain (BC)
Hackathons:
Personalized for relevant issues and problem solving of customers with recruiting and screening opportunities
S2BC:academy provides professional training on the basis of those platforms that are market leaders in your industry or that best meet the purpose of the training. For example, the RPA training takes place on the basis of the cloud-based RPA solution of the manufacturer UiPath and the UiPath Academic Alliance Program. The Blockchain training is based on the Blockchain PaaS solution from our partner MorpheusLabs SEED. We offer all trainings online, offline and in mixed format.
Unique educational concept with guaranteed success
Digital transformation with traditional approaches often seems like a futile endeavor
The fast pace and complexity of our times pose entirely new challenges for management departments.
It is hardly possible not only to handle day-to-day business but also to keep up to date with new technologies and digital transformation.
At times, you feel disoriented in this environment and want experts to provide you with in-depth advice.
You want to initiate technological progress, but without letting investments already made become obsolete.
At S2BC:academy your team will learn about clear and profitable approaches for your business transformation
In addition to the mere development of technology skills, aspects of team development, product management and the holistic understanding of the new technology and its implementation will be discussed in detail.
Having completed the training, you will understand what potential a new technology will bring to the operational or entire business model. This knowledge helps to identify the possible effects on products, processes and people in the company and to take targeted action.
You and your employees get professional support from dedicated experts during all stages of the program: From understanding the software and the technology to answering your questions and solving your individual cases.
From your individual challenges and suitably selected processes to the finished product. With S2BC:academy you accelerate your growth – both personally and in business.
of participants have learned to execute comprehensive automation and digitization projects in various industries with a focus on targets.
Of specialists taught by us have improved the business results of their company with the help of this new expertise.
Of our trainees work in large international corporations in the USA, Europe and Asia.
If so, we invite you to contact us! In a free consultation, we will be happy to advise you on the selection, costs and timing of the next suitable training. We look forward to hearing from you!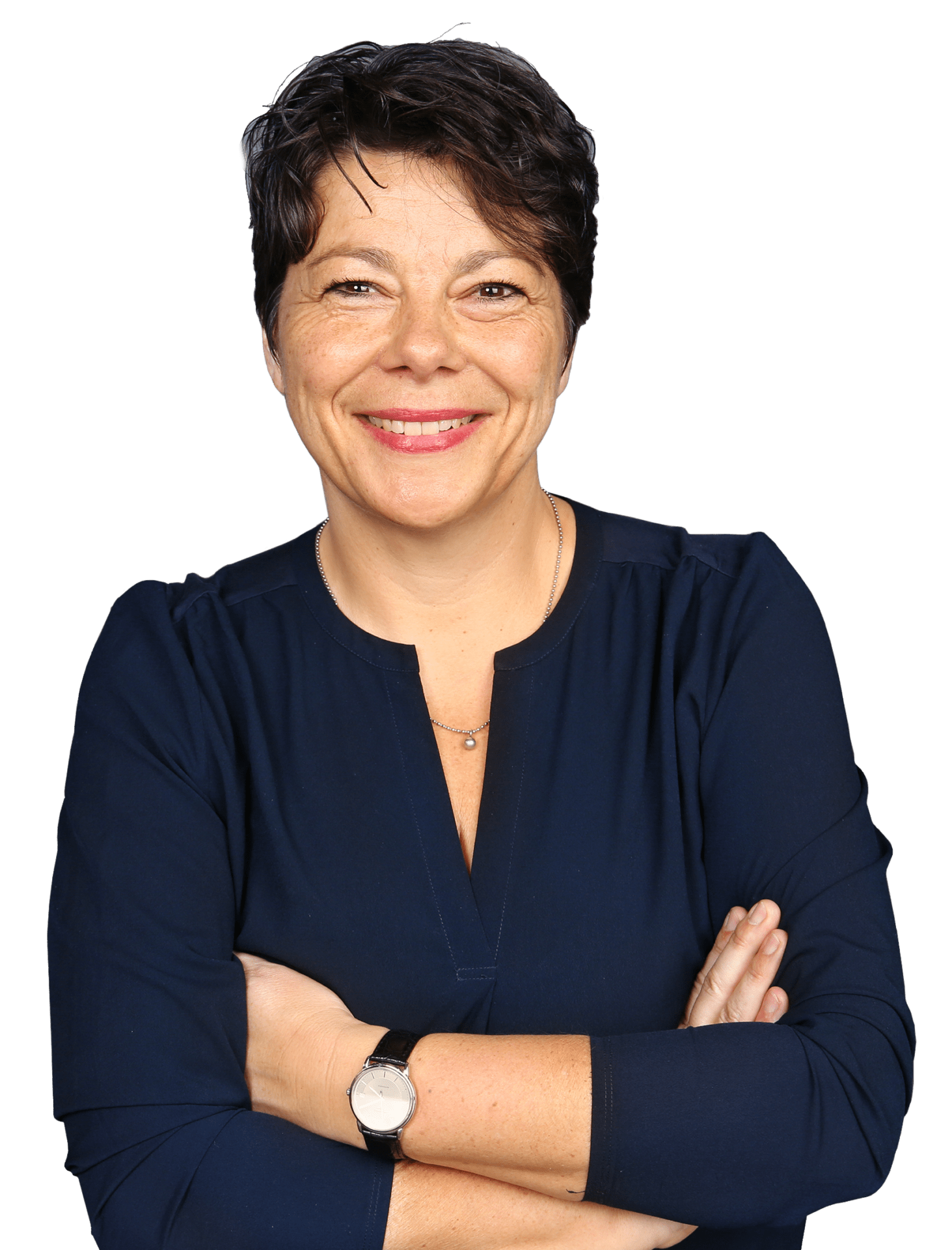 This course has helped me a lot
I've always liked to learn or to devise ways to optimize a specific process in an industry or business. This course broadened my mind and made me see that there are many more other areas outside of the production line where optimization of different processes is important so companies can focus on their clients, or so they can have a greater productivity and precision in the process.
This course has helped me a lot and will continue to help me because I did not only learn the theory about RPA, besides that I also learned how to use an important tool called UiPath that is a powerful software which allows anyone to automate different processes in a feasible way.
Sofía González
RPA Course Participant
Great combination of theory and practice
What we had learned so far in our basic studies was put to practical use here. A great way to take what you've learned in theory and apply, use and implement it in real life as part of a team.
Pia Lippert
Business Informatics Student at Munich University of Applied Sciences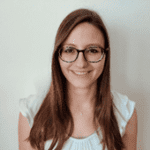 It was fascinating to watch our own processes run smoothly
It was really fascinating to work on a use case in a team and to be able to program a robot for it. We were able to learn a lot and, at the end, observe how our own process runs automatically.
Lisa Kothgasser
Business Informatics Student at Munich University of Applied Sciences
This was a great introduction to UiPath
The practical introduction to UIPath allowed me to gain a solid overview of the topic of Robotic Process Automation. The team work was a great hands-on addition.
Marc Hennig
Business Informatics Student at Munich University of Applied Sciences

The RPA course is experiencing a growing demand
We were able to recruit Jana for the teaching position in Robotic Process Automation (RPA). She was and is very suitable due to her expertise in enterprise computing, digital transformation and IT architectures as well as process automation. She teaches the important points for the selection of RPA technologies and their use in practical solutions on the basis of use cases. The course is experiencing a growing demand, which made us offer another course in the topic of Blockchain, designed by Jana as well. I would like to express my sincere thanks to Jana for the extremely successful collaboration and I very much hope that she will continue to provide us with her innovative teaching ideas for a long time to come.
Prof. Dr. Peter Mandl
Speaker of the Competence Centers of Business IT at Munich University of Applied Sciences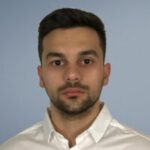 Learning about Blockchain like this was fun
This course is a great introduction to the world of blockchain technology. Especially the practical part – from the initial planning phase of our app Tamacoinchi to the final implementation – was a lot of fun for me.
Enis Tola
Blockchain course participant, student of Business Informatics at Munich University of Applied Sciences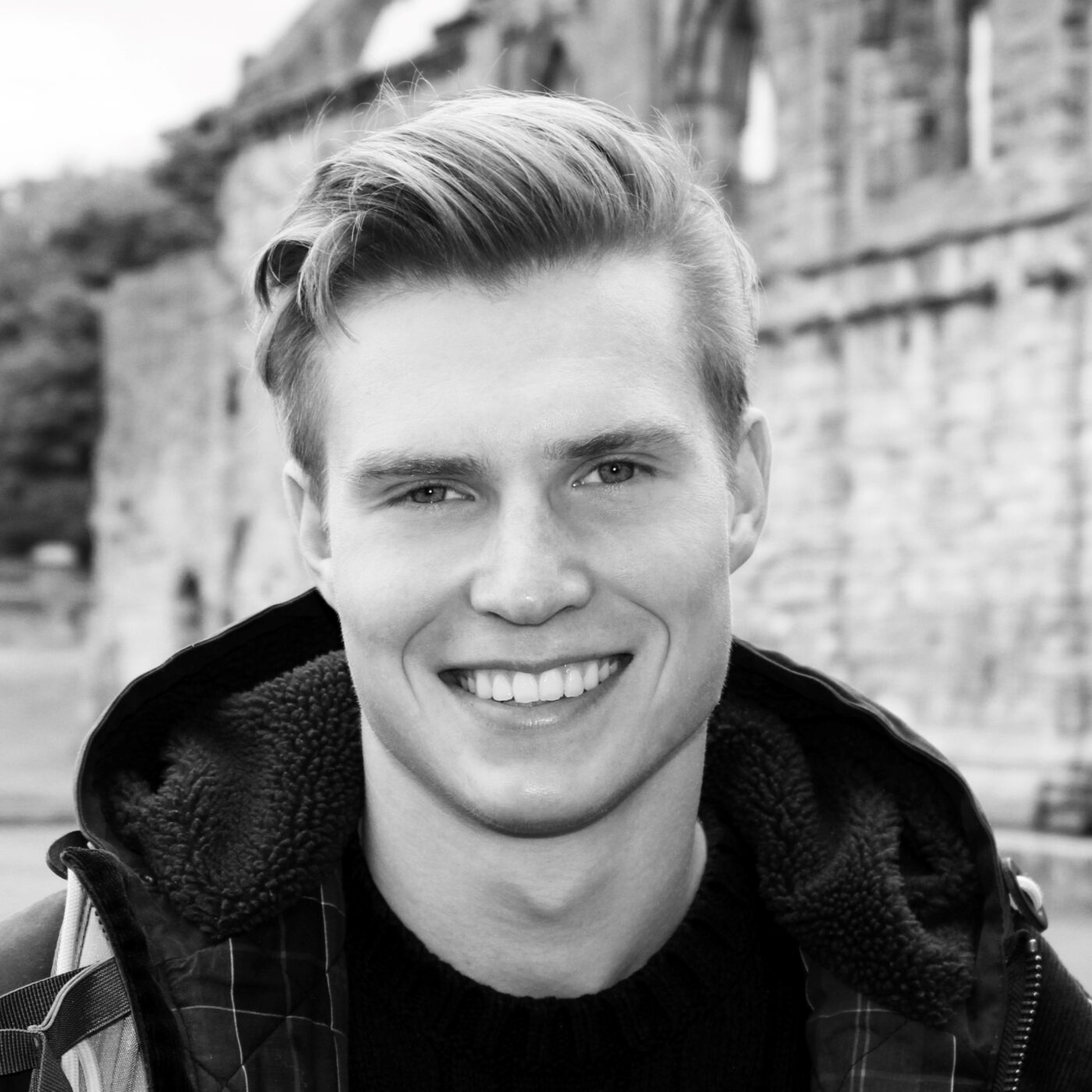 One of the most informative and yet interactive courses of my academic time
The course on Blockchain with Ethereum and Solidity was one of the most informative and yet interactive courses of my time at university. Mrs. Bulkin's introductory lectures explained all the basics of blockchain in a good and practical way, so that the accumulated knowledge could be applied accordingly. In the hands-on part, a use case previously worked out in groups was to be implemented. With well-dosed assistance and the easy-to-use platform as a service solution from MorpheusLabs, this goal was met by all groups in the best possible way. As a short conclusion, I can say that this course has prompted me to choose "Smart Contracts" as the topic for my bachelor thesis!
Jakob Ruchnewitz
Blockchain course participant, student of business informatics at Munich University of Applied Sciences
It is easy to continue to improve oneself. Get started and you'll see!
Who benefits from a training?
Regardless of size or industry, every business might need to acquire practical know-how and skills in terms of digital transformation.
From implementation to fine-tuning and maintenance, S2BC:academy offers training tailored to your business and requirements. Small- and medium-sized businesses Customized for your needs
We offer our S2BC:academy in-house training courses in both German and English, regardless of your location. We take into account the level of knowledge of all participants. The basis of our programs are modern methods and technologies; we make sure to be up-to-date even in this fast-paced environment. For the training, you will receive comprehensive handouts and work tools, which we prepare and make available digitally at the time of the training.
For entry-level professionals
Gather knowledge, put ideas into practice and find creative solutions
Have you not found a suitable solution yet? Or would you like to become an S2BC:academy cooperation partner and offer your own training?
Then it's worth starting with a commitment-free inquiry. Help yourself and / or your team to achieve a breakthrough and reach a new level of proficiency, skills and specialized performance.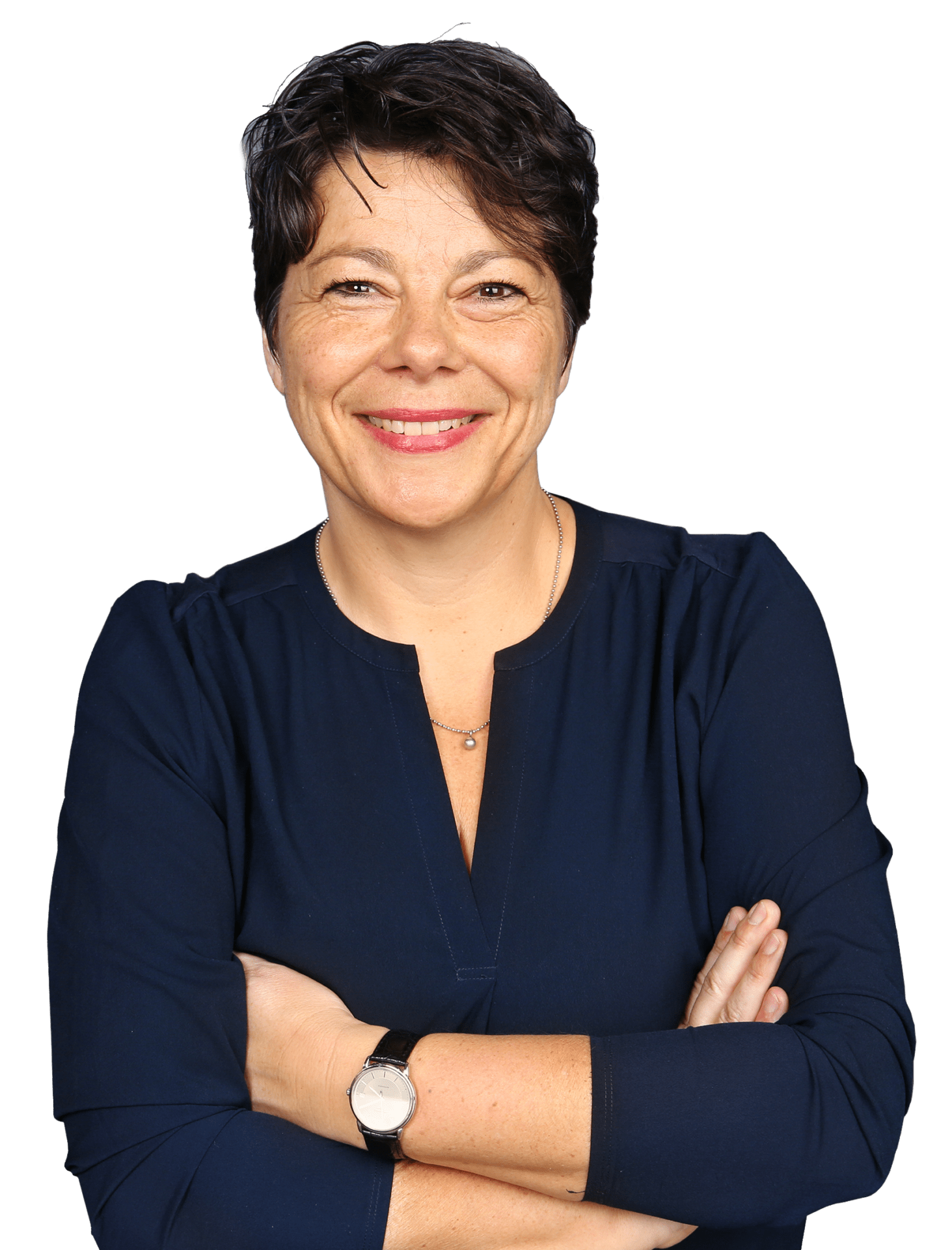 To turn professionals into experts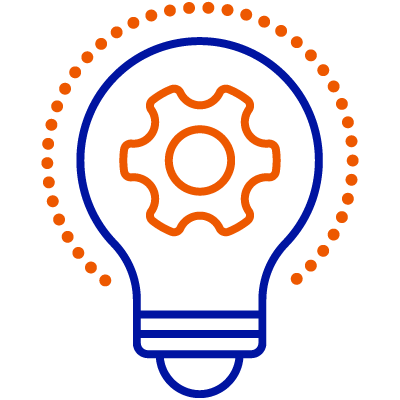 Large compilation of best practices
20 Years of extensive hands-on experience in delivering complex custom IT solutions.
With the goal of ensuring the quality and timeliness of our training program, all of S2BC:academy training solutions are based on the latest market trends and field-proven methodologies.
In the learning process, we do not examine conventional cases, but prepare our participants for difficult, non-standard situations.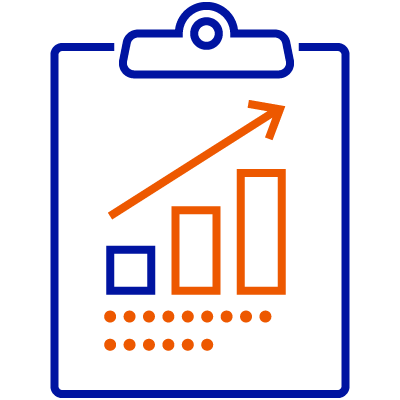 We make you produce results
We provide the knowledge and skills that help our graduates excel in their careers, increase their value, optimize routines and complete complex tasks.
The newly acquired expertise can be put into practice immediately after the training.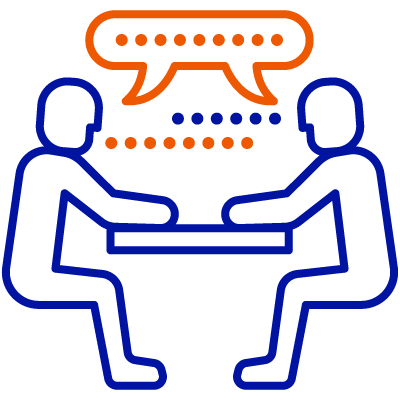 Building an educational path
Since we consider our program as part of a business strategy, our trainings contain only the necessary minimum of theory. The core of the S2BC:academy program are practical exercises.
At the same time, course participants will learn in a pleasant and supportive educational environment. They are quickly involved in the learning process, will complete practical tasks related to their project, receive timely feedback from experts, and will share their experience with like-minded people.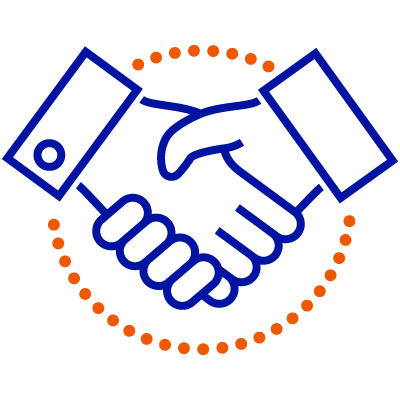 We believe in our participants' success
Both entry-level candidates and heads of large companies are welcome. They all have the desire to achieve more in their professional lives.
Our graduates work in well-known companies. They develop successful projects independently and in teams, pass experience on to others and never stop growing as individuals.
Further S2BConnected Services
Discover the full portfolio of S2BConnected