S2BC:coach supports teams and their leaders on the way to success
Individual growth should not be neglected. S2BC:coach helps founders, executives and entire teams to understand and appreciate different perspectives and to establish goals transparently for all. After all, everyone brings different skills to the table.
This starts with listening to one another, but by no means stops there. Get support and clear your obstacles. Clear-headedness and self-confidence will make you a leader people will enjoy following.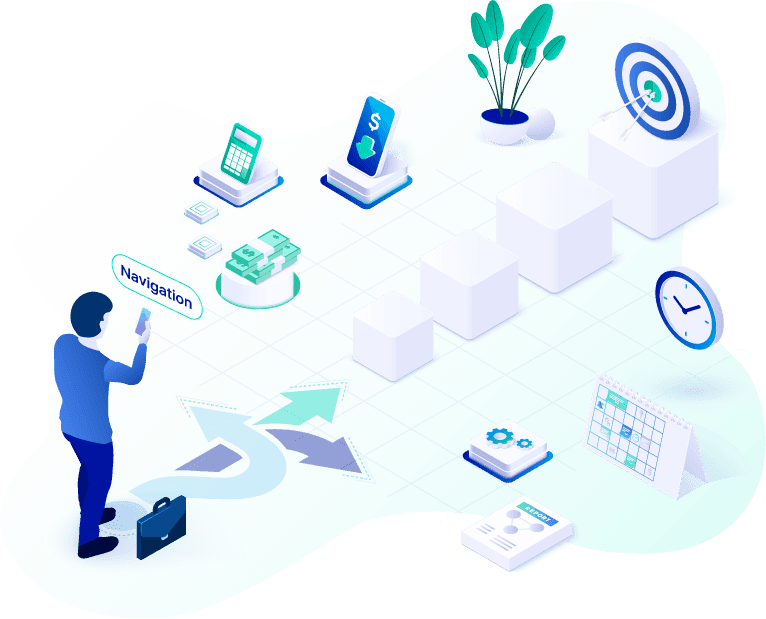 Certification and memberships

You walk on your individual path. We assist you along the way.
1:1 Executive Coaching
Objectives & Mindset
Lead your company to sustainable growth and condition yourself for success. Change the way you think, act and interact in any given situation.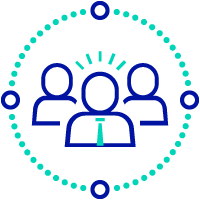 Group- and Team Coaching
Communication & Team Spirit
Learn the structures and strategies of successful teams. Find and foster your team's potential. Increase solidarity, advancement and commitment to your company's goals.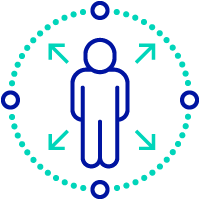 Set individual business goals
Opportunities & Success
Form a unique master plan for your future. Streamline your business life, free up more time and resources for the strategic development of your business.
S2BC:coach is a business transformation coach and mentor firm offering executive coaching, business coaching and leadership training services to help organizations adapt quickly to the ever-changing environment. Services are tailored to meet the particular needs of each business, factoring in goal setting, company culture and more.
With extensive experience in growth, development and transformation of organizations, S2BC:coach has a vast network of coaches with proactive supervision to keep engagements on healthy paths. Located in Munich, Germany, S2Bconnected is strategically located to help businesses expand their networks and build strong relationships both in Germany and across Europe.
Working with S2BC:coach can help you uncover blind spots and address them with a proactive approach for better business success.
Initiate change without detours
Step 1
Arrange a free consultation
Contact us and together we will find out what issues currently affect you and/or your team and how we can help you address them.
Step 2
Determine the coaching parameters
Consider at what intervals and to what extent coaching makes sense for you. Some changes require intensive coaching; for others, a longer interval is better to gauge the effectiveness of the measures.
Step 3
Utilize the fresh impulses
Our customized coaching enables you to take important steps towards the future. Use the tools and resources to put yourself and your company on the road to success.
Identify. Improve. Collaborate.
Teams function like cog wheels – one part interlocks with the next.
It takes at least 20 years of experience to understand all variations of successful leadership and team building methods.
You have an internal conflict situation and do not know how to solve it. Various media and guidebooks give you conflicting advice in this regard, none of which is tailored to your business.
Important decisions are pending in your company and you have to carry the heavy burden of decision making because your top executives are not up to the task. Your business requires your constant supervision. You have no time to devote to your core business – leading.
Your top managers are working in an area of friction resulting from the expectations of the management and the needs of each individual team member. They are overworked, feel discouraged and are unable to inspire themselves to action.
Due to remote working, there are distances in your team, which are also noticeable on a personal level. Employees have diverging ideas about the optimal organization of their daily work and overly complicated communication channels lead to conflicts.
Increasing internationalization brings to light the culturally based different perceptions of teamwork and work organization. Different leadership styles, expectations and ways of communication create friction.
Break your barriers with S2BC:coach, find your personal leadership style and put it into action one step at a time.
The person who will change your business is you – a unique individual. We pick you up from where you are on your career path. We see "through your eyes" and can give impulses for your solution approach.
We develop a game plan with you that gives you more freedom to work on your business instead of in your business. This game plan allows you to build your team so that it can function without your constant control. Because your motivated team knows the way to do things.
Your leaders learn the key skills for effective communication. Afterwards, they will be better equipped to handle their own emotions, as well as understand those of others, and find a solution that's helpful to all parties.
Team leaders and members learn the skills needed to bridge distances and work together effectively. Honesty about expectations and willingness to compromise are as much a part of this as appropriate communication techniques.
Recognizing, promoting and valuing diversity is the key. Understand the culturally different approaches to challenges and conflicts in order to be more broadly positioned, to be able to react more agilely to situations and to draw your potential from diversity.
S2BC Business Coaching is a 100% customized 1:1 program. It focuses on your personal growth, individual leadership style and practical experience as well as strengthening team spirit.
of leaders who have had coaching perform better in soft skills such as agility and resilience than their peers (McKinsey, 2019). Continuous reflection and development with individual coaching inspire new values, ways of working and thinking that are needed in the digital and agile transformation.
is the success rate in the transformation of teams, if the team leaders were supported in a 1:1 coaching. Most agile transformations fail due to a lack of leadership skills, varying leadership styles, and middle management (University of Southern California, 2020).
of all interviewees said that, in general, their relationships at work had improved significantly as a result of coaching. Relationships with direct supervisors (71%) and colleagues (63%) scored particularly well (study by McGovern, 2001).
Request a first free consult
Take the first step today!
We'll help you understand what is most challenging to you in your business, instruct you on how to approach it, and help you figure out what goals you should prioritize.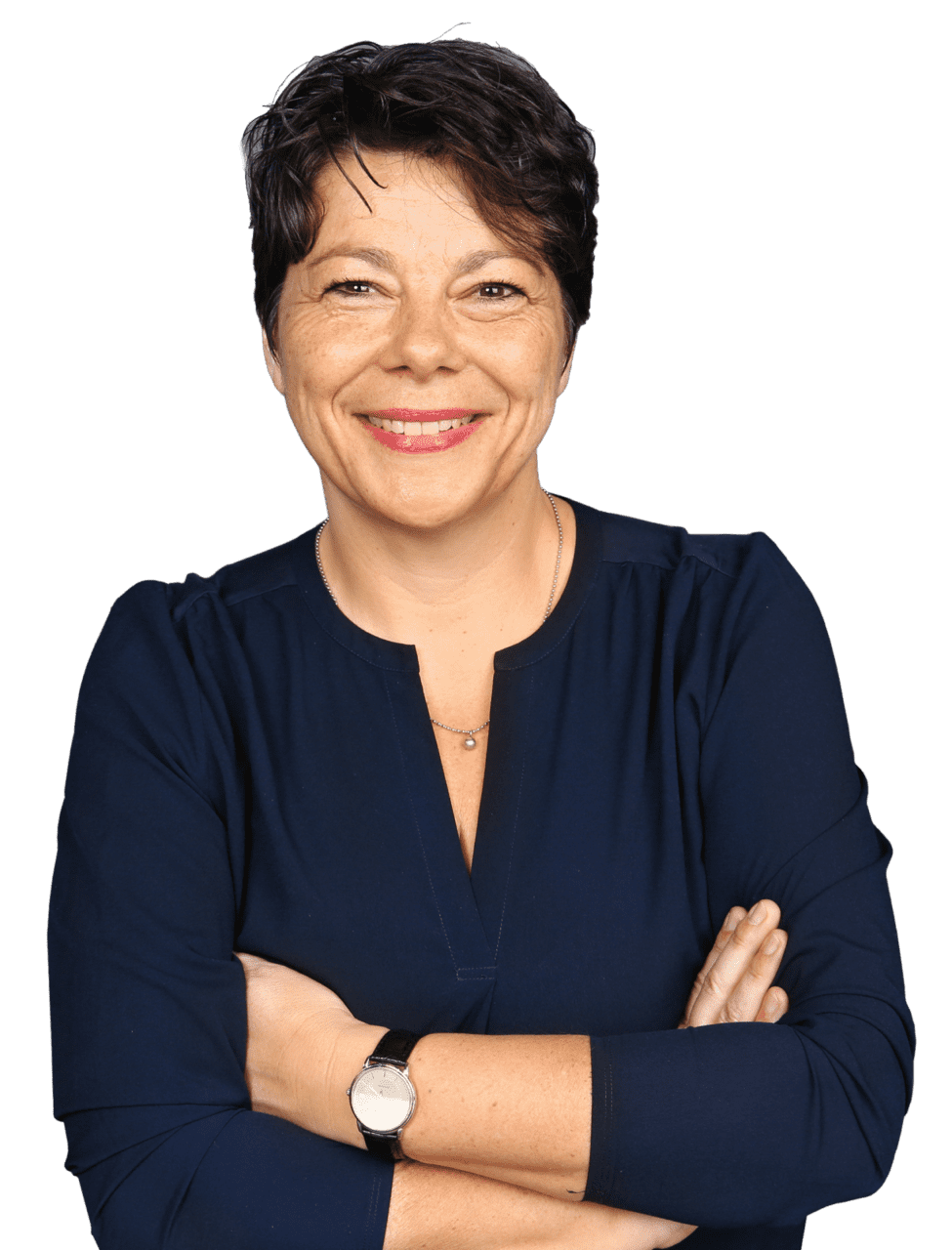 Your S2BC:coach Portfolio
Improve your soft skills and leadership qualities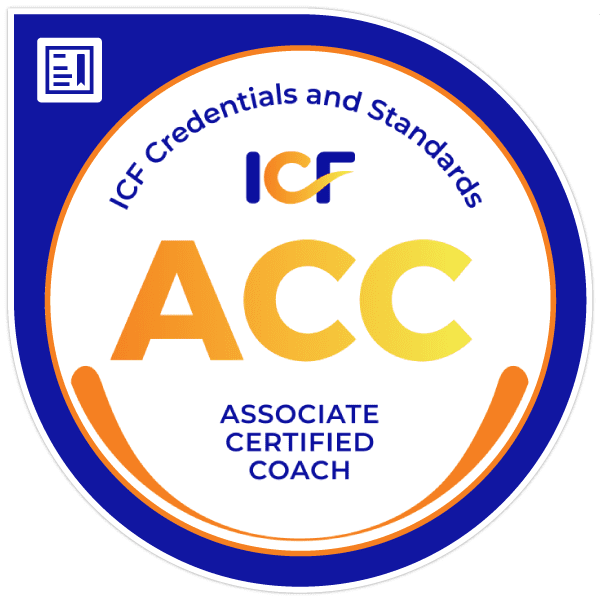 S2BC:coach approach: What this coaching includes
Outline issues, challenges & pain points
Set agenda & measurable goals
Personality analysis: what kind of leader are you?
Experience-based best-practice coaching by helping you work towards your goals
Coach as facilitator and objective observer
S2BC:coach teaches modern leadership styles and communication methods for successful leaders.
1:1 Individual and Leadership Coaching: Opportunities for decision makers
As a Leader, you are on the front line. The way you lead your employees always affects the morale, motivation, and performance of the entire team.
Get clear about the issues where you need to improve and where your potential is hidden. Using real everyday examples, you can identify which personality type you most closely match and which incentives can be effective for you. Together we will create a plan and set measurable goals so that you can move into self-efficacy.
Just do your first free personal value analysis – it is a trial worth it!
The results will arrive directly in your personal in-Box. If you will be interested in exploring more. Contact us! We will be happy to work with you and if you like as well with your teams. Because we believe in the power of a common set of values that will create an impact on you and your business.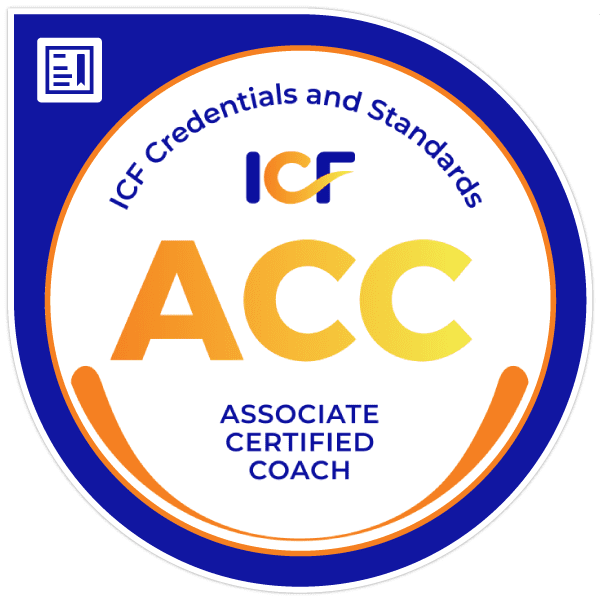 S2BCcoach approach: What this coaching includes
Identifying the parameters: Tasks, personalities, issues, pain points, agenda
Capturing the team's self-perception
Problem identification with the whole team, goal formulation
Possible topics: Conflicts, home office, communication, difficulties due to reorganization / business transformation
Solution development in the team, goal-oriented and measurable
Coach as facilitator and objective observer
S2BCcoach facilitates your team's successful communication strategies for fruitful cooperation.
Group and Team Coaching: Strategies for strong teams
A successful team can be compared to a well-oiled machine. Each part has its own abilities and functions, performs them and through the interaction of all parts something bigger is created. The challenge in teams is that not everything is always as optimally organized as in a fine-tuned machine.
After an initial conversation free of charge, we will make you an offer. In the following team coaching we jointly identify the basic requirements of your team, which tasks are involved and where difficulties sometimes arise. This is followed by an analysis of the current situation and personalities, in order to then develop solutions for your team. You will soon be able to notice changes on the basis of measurable goals.
S2BC:coach approach: What this coaching entails
Identifying pain points, defining approach & goals
Strategy development & roadmap planning for reorganization
Initiating ideation process & possibly realigning the business in the context of the business model
How changes affect people, processes and products
Expert assessment of new technologies, business development and implementation
Coach as facilitator and objective observer
S2BC:coach helps teams and businesses to face change with modern strategies for your success.
Business Coaching: Ways to solve professional challenges
Everybody faces complicated situations in their life, which require a lot of confidence and inner strength. These situations can arise from transformation processes and rapid technological progress. In small and medium-sized companies as well as start-ups, management is often left to find solutions on its own.
We are well-versed in these matters, facilitate finding a strategic reorientation and creating a roadmap. To do this, we also look at the topic of 'people' – what skills are required and how are you positioned? Finally, we work with you to identify your pain points, create measurable goals and develop a course of action.
Insights from other professionals

She helped me to get prepared
I had the chance to be Jana's mentee at the time she was the head of Global CA Development Management. I was impressed with her leadership skills and her friendly, direct and open manner. She helped me prepare for a manager assessment center, which I was then able to successfully complete. Thank you Jana!
Nina Abel
Marketing Manager, HypoVereinsbank UniCredit Bank AG

Effective in leading and managing her team
I worked with Jana for many years when I was CTO for IBM's Enterprise Content Management business and Jana was a key executive at HVB. I consistently found her to be very effective in leading and managing her team as well as leading a transformation of the bank. Jana was a pleasure to work with as she consistently displayed the highest level of professionalism and business acumen.
Jim Reimer
Executive CTO, IBM
Experience in cross-cultural team leadership
At the time of my assignment as a consultant for UniCredit, Jana was responsible for the global application architecture center of excellence that spanned Italy and Germany. I reported directly to her. Jana is a charismatic personality with natural leadership qualities. She has a clear view of the existing architecture and successfully leads her team into a more modern era where the mainframe is the focus. Communication has always been straightforward, resulting in a pleasant working relationship.
Bernd van Ostrum
Managing Partner, ASIST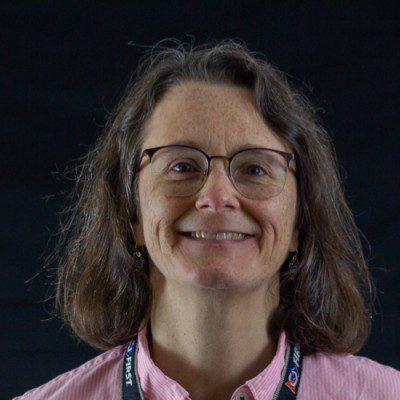 Understanding of working with peolpe
I have worked with Jana over the years and her understanding of not only the IT landscape but working with people makes her an excellent leader and gives her the skills to get things done.
Rosalind Radcliffe
Chief Architect at IBM
Why S2BC:coach stands out
Grow as a person. Inspire as a leader.
Only a leader who is always working on themselves has a positive impact on team performance and thus on the success of the company. Our clients trust our coaching approach to help them experience, measure and enjoy their success through personal and professional development.
That is why our program is always focused on the individual and the resulting team structure. What distinguishes us from others is the actual experience in business environments. Our coaches have led teams in the business and financial sectors throughout their personal careers and therefore bring with them not only theoretical knowledge, but also many years of experience in best practices for reorganization and change processes.
Find your balance
Create a balance between strength and empathy, leadership and individual responsibility, safety and risk-taking.
Set distinct goals
Make your expectations transparent for yourself and your team members. This creates an understanding and a sense of certainty for your day-to-day work.
Find your "why"
Become clear about what the overarching purpose of your work is. Keeping this in mind motivates, creates clarity and allows you to grow personally.
Learn new soft skills
First, find out where you already have a good skill set and where there is room for improvement. Then it's on to the further personal development of your social competences.
Manage responsibility
Organize the collaboration within your team and don't be afraid to delegate responsibility to qualified employees. This trust creates self-confidence and optimism.
Communicate plainly and openly
Praising and appreciating individual performance is just as important as communicating critical issues clearly and honestly. Give and ask for constructive feedback.
We are there when you need us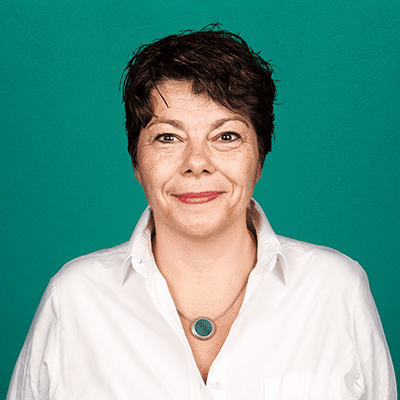 Added value instead of buzz words: reality-proven methods on the cutting edge.
I am Jana Bulkin. I know what it's like when business changes affect your professional career or when new approaches are needed to implement a reorganization. Tackling such challenges the right way makes personal growth all the more possible. Successful coaching provides the right tools.
With over 20 years in management, I have experienced effective methods of professional support for teams, both in practice and during numerous training sessions.
I work with executives, have established teams in intercultural contexts and support both in their mutual understanding. One of the fundamental structures of a successful change process is to provide managers and teams with objective observers and to support them in learning new skills. This is the shortest route to more clarity, self-confidence and a modern leadership style.
During the coaching you will increase your self-awareness, learn to listen to your fellow team members more intently and strengthen the feeling of meaningfulness in your actions.
Request your free coaching session
Entdecken Sie weitere Services von S2BConnected